I've often heard the saying "you should never judge a book by its cover", which is true in certain cases. Do I believe that? Well it depends on the book in question, lol. Within recent times, similar comments apply to hip hop, but more of a question form: should we begin to judge albums by their tracklistings? Again, it depends on the album. In this post, I'm going to try to make it as brief as possible when talking about three tracklists that really defines my disinterest when it comes to seeing a tracklist prior to the release of an album. Now, I see the other side of the argument that you can't fully judge things until you listen to the album itself. I understand that, but then again, why waste (valuable) time listening to something that you're not interested in, even if it's coming from artists you normally supported in the past? (What prompted this post was the recent tracklist that was released for Fabolous' next album, "The Young OG Project," on 12/15, and I'll definitely have more to say about that one.)
Loyal reader, take a look at the following covers and tracklists and decide for yourself if any of these are worth your time (and money). And keep in mind I like the following three artists.
1. King
2. G' Shit (Feat. Jeezy & WatchTheDuck)
3. About the Money (Feat. Young Thug)
4. New National Anthem (Feat. Skylar Grey)
5. Oh Yeah (Feat. Pharrell)
6. Private Show (Feat. Chris Brown)
7. No Mediocre (Feat. Iggy Azalea)
8. Jet Fuel (Feat. Boosie Badazz)
9. Paperwork (Feat. Pharrell)
10. Stay (Feat. Victoria Monet)
11. About My Issue (Feat. Victoria Monet & Nipsey Hussle)
12. At Ya' Own Risk (Feat. Usher)
13. On Doe, On Phil (Feat. Trae Tha Truth)
14. Light Em Up (RIP Doe B) (Feat. Pharrell & WatchTheDuck)
15. Let Your Heart Go (Break My Soul) (Feat. The-Dream)
16. Sugar Cane
17. I Don't Know
18. You Can Tell How I Walk (Feat. Rick Ross)
1. Bigger Than Me
2. F You Ns
3. Really (feat Yo Gotti, 2 Chainz, Soulja Boy and T.I.)
4. F**k Your Feelings
5. On One (feat King Marie and Ty Dolla Sign)
6. Married to the Game (featuring French Montana, DUBB and Sam Hook)
7. The Purge
8. Trouble On My Mind
9. Cellphone (feat DUBB)
10. Or Nah (feat Too Short, Problem and AV)
11. Best Head Ever (feat Tyra and Eric Bellinger)
12. Hit 'Em Hard (feat Bobby Schmurda)
13. Food For My Stomach (feat DUBB and Skeme)
14. Black on Black (feat Jeezy and Kevin Gates)
15. Be Nobody Else
16. Mad Flows (feat Skeme)
17. I Just Wanna Be (feat Stat Quo and Sap)
18. Take That (feat Tyga and Pharoah)
19. Bloody Moon Outro
20. Time and Space (feat Grae)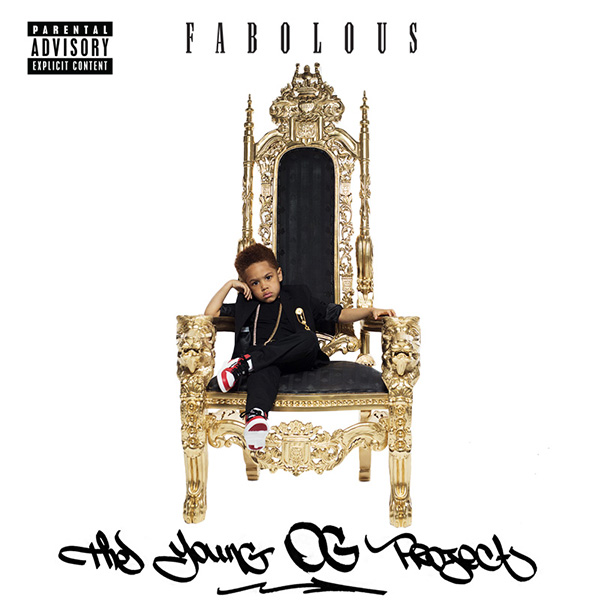 2. We Good (feat Rich Homie Quan)
4. You Made Me (feat Tish Hyman)
5. She Wildin (feat Chris Brown)
6. Ball Drop (feat French Montana)
9. Gone For The Winter (feat Velous)
10. Cinnamon Apple (feat Kevin Hart)
11. Young OG II (feat Abir Haronni)

Smh, let's start w/ The Game. His albums have largely been loaded with guests almost dating back to 2006's "The Doctor's Advocate." Whether this has hurt or helped his albums is up for debate, but damn, is he incapable of doing something on his own at this point in his career? When I first saw that tracklist (just like the other two), I immediately shook my head and said, "thanks but no thanks, I'm not interested". And he said that he's planning "The Documentary 2?" WHY even bother with that, especially since it's clear to me and others that there's no possible way he's going to come close to capturing the magic of his best and most successful album. Moving on, T.I. is an interesting case. The last album of his I liked a lot was 2008's "Paper Trail," his second best album in my view. "No Mercy" was such a disappointment, totally eclipsed by the "King Uncaged" mixtape that was released months before, and "Trouble Man" was decent, but nothing I was in a hurry to cop. The tracklist for his album didn't surprise me one bit, plus his single, "No Mediocre" (featuring Iggy Azalea), did not impress me at all. Again, do these largely established artists not know how to make albums on their own anymore?? My reaction to T.I.'s album was the same as Game's. And last but not least, let's get to Fabolous.
I've been a fan of Fabolous since day one, own all of his albums. After 2009's "Loso's Way", his best album, he mostly made guest appearances and dropped mixtapes, which included the very good "Soul Tape" series and the 3 part "There's No Competition" set with DJ Drama. Plans to do a collaboration album with Red Café were basically scrapped after ONE mention of it online, the follow up album "Loso's Way 2: Rise To Power," which I've anticipated since it was announced, was delayed constantly and seemingly every time Fab talked about it, it got pushed back more and more (he did drop a few singles here and there, but they were largely forgettable). Now, when his new album was mentioned on the hiphopdx.com site, I questioned the whereabouts, if you will, of the aforementioned "Loso's Way 2", but overall I was ok with it because we were finally going to get another Fab album and if LW2 came afterwards, that was even better. Then I saw the above tracklist, via iTunes, and all I could do was shake my head and say (again), "I'm not interested". I mean seriously, Rich Homie Quan, Chris Brown, Kevin Hart, FRENCH MONTANA???? Um, no thanks. You have to ask, who the hell is this supposed to be appealing to, plus this digital only album is set to be released on Christmas Day, which is not the best timing in the world because I don't think ANYONE is likely to be checking for it. Guess I'll have to wait for "Soul Tape 4" then, smh.
Overall, I think it's safe to say at this point we can judge an album by its cover and tracklist. With all due respect, I'm OVER the argument "well, this is for the record label," "this is what the record label wants," "this is the label's doing," etc. I refuse to give the labels a pass for shit like this, because if you're hindering an artists' creativity, especially when MCs like Ghostface and Royce da 5'9 (just to name two) drop quality albums to close out the year, that doesn't speak so well about the labels now does it? I'm also over the notion that said artists have "free reign" on their mixtapes, but when it comes to the studio albums, you know, the ones that people PAY for, they're restricted, and the more I think about it, that makes no sense to me. It's damn near irresponsible to limit someone's creativity, especially in a genre like hip hop which NEEDS it right now. In the end, I still like the previous material by the artists above, but please do not expect a review on any of the albums listed up top. Rant over and thanks for reading.