The dope yet underrated Royce Da 5'9, 1/3 of the lyrical force known as Slaughterhouse, links up with the legendary DJ Premier for their first joint release together, "PRhyme".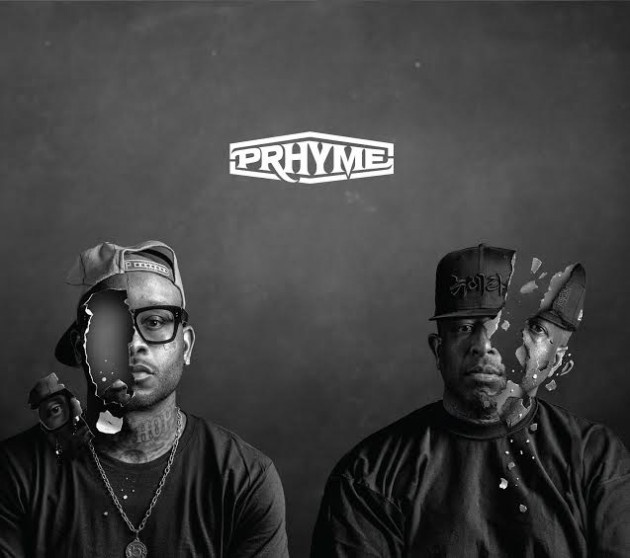 Release date: December 9, 2014
We start things with the dope opening title track. It sounds like he's talking to the listeners, but he just flows seemingly effortlessly on the Premo track. Moving on, I was a little surprised to see so many guests on this EP (more on that in a bit), and one of the few times Royce had a joint to himself is
"U Looz"
, which is dope but TOO short. It should've been an actual song to showcase him lyrically going in, and just when you think you're getting that, the song ends. Going back to the guests, the appearances here are largely very good, which describe the Ab-Soul and Mac Miller assisted
"Dat Sound Good"
and
"Underground Kings"
(featuring Killer Mike and Schoolboy Q). I appreciate the homage paid to Bun B and the late Pimp C of UGK on the latter in a nice touch. Jay Electronica just about steals the show (which is kinda hard to do on a song with Royce) on the tight
"To Me, To You"
. As far as highlights go, this is about where it ends for me.
I don't have a problem with this album on a lyrical level (Royce has always came through on that end), it's the production and I'm sad to say that in terms of DJ Premier being behind the boards, and that's clear on songs like
"Courtesy"
, which is a good song that hits the mark lyrically,
"Wishin"
(featuring Common), and the Slaughterhouse closer,
"Microphone Preem"
, which again is on point lyrically, but it was something missing from these beats, even with an apparent throwback vibe on "Microphone Preem".
Overall, I'm going with a solid 3.5 stars for this album (sadly it will not make my Best Albums of 2014 list and I had a spot ready for it too). Like I said throughout the review, Royce is still tight lyrically, but the production almost leaves a lot to be desired. For the first time ever, I'm asking myself has DJ Premier peaked at this point, considering ALL the dope work he has done since the Gang Starr days? I certainly hope not. "PRhyme" could've been SO much better with doper production, especially when you consider what Premo is capable of. I hope to see different results if they link up for another project.