Yes indeed, we have finally arrived at the "Welcome To Death Row" project! I've been a fan of the label since day one and of course I still bump all of their classic material to this day. This documentary, which I've watched constantly over the years, sometimes 3-4 times a month, remains my favorite of all time in terms of hip hop, necessitating this project. Although it was released in 2001, I'll be bringing a fresh perspective, covering every chapter in great detail as to why Death Row Records was one of the most successful (and feared) labels in hip hop history. So with all this being said loyal reader, this is "the rise and fall" of an empire, THE story of Death Row Records.
Directed By S. Leigh Savidge and Jeff Scheftel
Release date: September 25, 2001

CHAPTER 1
"STRAIGHT OUTTA COMPTON"
We start things with the formation of N.W.A. (Niggaz With Attitude), comprised of Eazy-E (the mastermind), Ice Cube (the rhyme writer), Dr. Dre (layin' down the tracks, the producer), MC Ren (supporting player), and Yella (DJ and producer). Speaking of Eazy, it's mentioned that he never planned to be a rapper, but rather a financier; can't forget that he was the first rapper to admit to selling drugs on a record, boasting about it, pulling no punches. He hooked up with Alonzo Williams (on the far right in the picture below), a producer who also worked with Dre and Yella as part of the World Class Wreckin Cru.
Dre apparently was in and out of jail at this point, but after Alonzo refused to pay his bail, Eazy got him out and from there they cut a deal which would see Dre start a legendary career behind the boards in Alonzo's studio, also leading to a friendship between Dre and Eazy in the process. They talk about the group's determination "to make it to the top, one way or the other," including selling records out of the trunk of their cars, with Eazy's controversial statement that "he made people buy records with a gun." This also led to Eazy paying Alonzo to introduce him to Jerry Heller, who would be one of the co-founders of Ruthless Records. Dre is given props early for an already impressive track record, producing classic albums such as N.W.A.'s "Straight Outta Compton," Eazy's "Eazy Duz It," and The DOC's "No One Can Do It Better." The group was already beginning to turn the heads of the upcoming generation, which included Black and White kids across the country. Another interesting thing to note is that they initially sold 1 million copies of "Straight Outta Compton" without any exposure on radio or TV, which was remarkable. And as Alonzo would allude to, "once the success came about, that's when the shit starts." It's been documented that Dre felt he was not fully paid for his work, and these same financial woes is what led to Cube's departure from the group in '89. (Although this is not mentioned in the documentary, N.W.A. would disband after 1991's "Niggaz4Life" album.)
Key Quotes
"Comin' up in the ghetto, period, builds character to me; it definitely can build character, if you use it in a positive way." -Dr. Dre
"I think we successful because we tellin' it like it is and that's what people wanna hear because they sick of hearin' about fairytales and stuff like that." -MC Ren
"N.W.A. to me was like anti-establishment." -Greddy Greg
"They was bringin' South Central to the forefront, and what was happening, drugs and the whole shot; they was hittin' another element of society that nobody else had touched on." -Rudy Pardee
"Now we have to understand that with Rap music, pass 500,000-600,000 albums, you go outside the Black community." -Jay King
"As hard as you work for your money, there's at least two or three people out there, working just as hard to get it from you." -Dr. Dre
CHAPTER 2
"A BODYGUARD GOES TO WORK"
This chapter talks about the emergence of Suge Knight, who got his start as a bodyguard for Bobby Brown. To his credit, even as a bodyguard, Suge was already learning the rules of the game, "listening and hearing it all," he says. Dick Griffey, CEO of SOLAR Records, was sort of a mentor, with Suge first going to him on behalf of one of his first clients, Mario "Chocolate" Johnson. This had to have been the first time it was revealed that for Vanilla Ice's hugely successful debut, "To The Extreme," he had a ghostwriter, who was Chocolate. Surprisingly or not, depending on your perspective, Chocolate was not paid for his work, which resulted in SOLAR having to sue Ice (real name Rob Van Winkle) and his label, EMI, in an attempt to recover the money. Interesting story: Prior to this, Suge had paid Ice a visit at a hotel he was staying in, and according to him, they talked on the balcony, and Suge proceeded to have him "look over the edge, showing him how high he was." The message was clear --> either pay what you owe or something potentially bad could happen to you. This was more of a "subliminal threat" if you ask me and I don't think Suge was going to throw/push him over the edge. Either way, this was clearly a cutthroat, unbusiness-like tactic that made people take notice, for better or worse, while in the process creating an image for Suge that would make people fear him later.
After the business with Ice was settled (Chocolate was finally paid), Dre and DOC linked up with Suge and met with Dick Griffey. Suge also confirms that Ruthless Records was supposed to be "Dre and Eazy's company together," but once Jerry Heller (and money) came into the picture, Dre was essentially forced out as a partner and used "as a slave," likely doing tons of work with nothing to show for it. While all this was going on, Dre was smartly receiving an education in Business courtesy of Dick Griffey, which would directly cause him to promptly leave Ruthless. The more I think about it, this had to have been a case where Eazy refused to let Dre go, which in turn led to Eazy "having to be persuaded to make some moves and make things happen." The story went that Suge and his crew basically stormed Jerry Heller's office and forced Dre's release, including allegations that Heller was held hostage, death threats being levied at Eazy's mother, etc. For the first time in the music business, Eazy filed a RICO (Racketeer Influenced and Corrupt Organizations) lawsuit against them. It's not clear as to what the outcome of the lawsuit was, so it can be assumed that it was thrown out in the court of law.
"From day one, this label was born amidst the controversy that involved violence." -Jeffrey Jolson-Colburn
Key Quotes
"He was an aggressive person that cleared the way for me to go in and do what I had to do, by any means necessary." -Dr. Dre on Suge Knight
CHAPTER 3
"DOGG DAYS AT SOLAR"
The emerging business relationship with Dre, DOC, Suge, and Dick Griffey continues, as well as more praise for Dre's talents behind the boards, complete with everyone following his lead as things are slowly but surely starting to happen. They talk about the early days of "213," a trio consisting of Snoop Doggy Dogg, Nate Dogg, and Warren G. Warren, a cousin of Dre's, passes a tape to Dre (who likes it), leading to a conversation between Snoop and Dre, a studio visit the next day, and the rest is history. Mr. Griffey talks about them recording in his studio, also making sure to note that the most expensive part of recording is the studio time. He makes it clear he knew nothing about the "rap or hip hop scenario," but let's them "do their own thing." Snoop then talks about the special vibe of being in the studio all night ("till about 5, 6 in the morning"), as well as making the most out of the opportunities that were given to him and others who hadn't been out of the neighborhood before. The chapter closes by acknowledging the lack of structure as the label gets off the ground, but this would quickly change.
Key Quotes
"Back then Suge was like very behind the scenes and helpful, quiet, humble, non-visible; he didn't like cameras, he was the Invincible Man." -Snoop
"Everybody was following Dre, because people knew that Dre was the man, like everything that touched was like, Gold or Platinum or better." -Doug Young
CHAPTER 4
"HARRY O"
After a deal is made with Mr. Griffey to sell a recording studio to Dre, Suge and DOC (they would use this separate from what would come to be known as Death Row Records), Suge searches for and finds someone to help with funding. Enter Michael "Harry O" Harris (pictured above), who was incarcerated at the time this documentary was released. A former cocaine trafficker, Harry O made his mark in the streets of South Central Los Angeles, becoming rich and respected in the community, even considering the lifestyle involved. To his credit, after amassing such wealth, he decided to go legit and "invest in various real estate and businesses that turned out to be quite profitable." He also had a background in entertainment, becoming the first African American to produce a show on Broadway, giving Denzel Washington his start in the process with the play "Checkmate."
While filing his appeal, Harry O contacts Criminal Attorney David Kenner for representation. In addition, a friendship is formed, with both men's families becoming close, plus they plan to go into business with each other. Harry O later receives word about Suge's background and vice versa, and after a few phone calls, it leads to a meeting between the two, all set up by David Kenner. Suge says "a million five" is what it would take to get the proverbial ball rolling for starting Death Row Records, along with a 50/50 partnership, and "Godfather Entertainment (or GF Entertainment)) would be established, with Death Row being one division of the label, respectively.
Changes are abound for the upstart label, including new carpeting, studio repairs, chairs, speakers and money to spread around between the artists. In February 1992, the "springing" of Death Row Records is launched at the nightclub "Chasen's" (with subpoenas served as invitations). John Payne, former studio engineer, talks about how big of a deal it was for this type of celebration ("on Grammy night"), plus the venue was usually reserved "for all the White people" and "it would never be associated with Rap music in any way unless it was something co-sponsored by a White group." Jewell rightly points out that Harry O was receiving props for his contributions in the beginning, ultimately saying he was responsible for "this being one major pow-wow," confirmed as such by David Kenner, which was also captured on tape.
Key Quote
"When I asked the question to Suge: what does it actually take? He told me that we could be 50/50 partners for about a million five." -Michael "Harry O" Harris
CHAPTER 5
"BULLETS IN THE STUDIO"
Virgil Roberts, former Executive with SOLAR Records, talks about the crew having one floor to themselves, and even with the youth element involved, "it wasn't what it became." Mr. Griffey and Harry O then talk about an incident at the studio involving two aspiring rappers and Suge. Unbeknownst to them most likely, they were on a phone that was reserved for Harry O to call on, which couldn't be busy for obvious reasons. Suge intervenes and promptly tells them to get off the phone (he probably didn't do it in the nicest way either). They refused, stating that "they were invited by Dre and he told them they could use the phone. Smh, this challenging of Suge's authority AND taking a stance against him, per Harry O, is what led to Suge beating both of them up, also shooting a gun through the wall to scare them. (Note to aspiring artists: let this be a lesson to you when it comes to authority.) The two guys also sued Suge, agreeing on a $1 million settlement, but only paying $350,000 of it.
We then head into the first single, "Deep Cover," from the soundtrack of the movie of the same name, and if there ever was a song that generated a hell of a buzz, this was it. It's an instant classic, making a star out of Snoop Doggy Dogg and getting the fans ready for "The Chronic," the first release on Death Row Records.
CHAPTER 6
"THE CHRONIC"
Dre, Snoop, Tha Dogg Pound (Daz and Kurupt), the Lady of Rage, Nate Dogg, Warren G, DOC, RBX, and Jewell all brought their creative talents together for Dre's "Chronic" album. In addition to the "elevation of their minds," all involved were hungry and inspired to be a part of this album, only one problem: the distribution. It was finished, but Dick and Virgil had a rather difficult time shopping it to record companies. Sony, mostly due to the controversy surrounding Dre's departure from Ruthless, said no; then BMG said no. And as luck would have it, John McClane Jr. comes along, and when he hears the album, he "went crazy," said Mr. Griffey. Virgil: "John says, I love the record, why don't you let me take it to Interscope?"
Key Quote
"You had Snoop Dogg, who just brought a whole nother style to Rap music." -Jay King
CHAPTER 7
"INTERSCOPE"
Looking back, Interscope Records was the perfect entity to distribute Death Row, with Jimmy Iovine and Ted Field being the chairmen behind the board, along with credible resumes in entertainment. Dick Griffey talks about how close Interscope was to going out of business..... until he and Virgil come to their offices with the "Chronic" album. Jimmy and Ted's listening to the album makes them interested in setting up a deal, and while a $200,000 advance was quoted, it took a while for the cash to start flowing, if you will. $100,000 would end up being advanced, which they had to sign for as a loan. And to the apparent shock/surprise of Mr. Griffey, Suge and Dre met with Jimmy Iovine, with the following interesting comments from the latter:
"See Dre, they (likely referring to Dick and Virgil) doing it to you again Dre, these guys are taking advantage of you."
"If Griffey was here he won't make us a deal, but if you bring us the record we'll give you a million dollars."
Wow, and you can see why Mr. Griffey viewed this as "the man once again doing the ol' divide and conquer." With all this being said, Jay King, a producer, makes a good point in that Interscope "clearly saw the money," and with Suge (feared and respected businessman), Dre (talented producer), and David Kenner (brilliant attorney) at the helm, "all the tools are in place" for success. In what was news to me when I first saw this, (former) journalist Kevin Powell mentions Jimmy had to pay off Ruthless Records and have "The Chronic" distributed through Priority Records. And in something I still dispute, (former) promoter Doug Young says that "Eazy E was getting 25 or 50 cents per copy" each time "Dre Day," a song that dissed Eazy, was played. Eazy made these same claims too, but I never believed them. Moving forward, Suge severed all ties with everyone that was present during the "start up days" at SOLAR, resulting in a new office & crew and the parting of the ways with Dick Griffey.
Furthermore, "The Chronic," powered by the strong buzz surrounding Death Row, HOT singles such as "Nuthin' But A G Thang" "Let Me Ride", "Dre Day", and "Deep Cover" (which wasn't on the album) blazing radio & TV, and effective hype & promotion, sells a whopping 5 million copies, also keeping Interscope alive in the process; this also meant increased exposure for the label, specifically for Dre and Snoop. I do dispute another claim in this chapter, when Alonzo Williams claims that he knew some artists who were pissed off at the album "because they hadn't been paid or given any credit for it." To this day, I haven't read or heard of anyone involved with the making of the "Chronic" album not being paid or credited for their contributions.
Key Quotes
"It's a lot of prejudice in the Business and people think it's so much Black and White, but a lot of it is young and old." -Suge Knight
"Most of our young people don't really know what's available for them out there, so that's how they get taken advantage of." -Dick Griffey
"We invented something that wasn't out there, so it was fresh, and everybody wanted it, from the East Coast to the West Coast, period." -Jewell on the Death Row sound
"To me, it wasn't like Dre was advocating everybody smoke weed, he wasn't saying that. He was saying my album is dope, buy it!" -Ton Def
CHAPTER 8
"A BLACK MAN WITH A LOT OF POWER"
Hank Caldwell, former president at Death Row, talks about the buzz Death Row had in the streets at the time and how important "the word of mouth" was. He also touches on how the major labels failed to understand the young artists and their mentality, which is also backed up by Doug Young. Hank continues by saying "it was a very, very good time for young kids looking for a break," which is true, complete with the understanding and support of a label like Death Row. It's not hard to imagine a time when an aspiring young artist would want to audition right off the street. Good points.
They then talk again about Suge, focusing on his intimidating presence. Hank was right on when he said "Suge's tremendous size intimidated people..... he was bright enough to use his size much like Don King uses his hair." It didn't matter if it was a myth, fact, story or whatever, the man took care of business. ("Whatever his tactics might've been, whoever he had to step on to get there, his main objective was to just get there, at any cost." -Jewell) And with the supreme business acumen, mistakes were made along the way.
Credit to rapzines.com for this.
Remember in chapter 3 when Snoop said that Suge was "very behind the scenes and didn't like cameras?" Well something had obviously changed along the way, highlighted when Allen Gordon, former editor of Rap Pages magazine, talks about Suge "blowing his cover by appearing on the cover of magazines," plus "you're no longer a figure behind the scenes, you're making yourself a celebrity." Harry O makes the same arguments, concluding that even though he advised him to "always stay in the cut/background, that's how you have more power, he lost or forgot that teaching." After the groundbreaking success of the "Chronic" album, next up was Snoop's highly anticipated 1993 debut, "Doggystyle." Mr. Griffey did overhype a little by saying it was "the most anticipated Rap album in history," but nevertheless it's a classic album.
With Death Row on an incredible hot streak, Snoop already a star, and Dre overseeing all of the production, this was a surefire winner. They also showed a local clip from a then Tower Records in Marina Del Rey, California (which had to have been Doggystyle's release date) talking about the album selling 130 CDs and 100 cassettes. Another notable fact was that Snoop was the first artist whose debut album reached #1 on the charts, leading to a 3X Platinum certification ($30 million to the label, $45 million on a retail level). As a result, Interscope Records became a powerhouse in the music industry, largely thanks to Death Row. Impressive.
Key Quotes
"Basically it's the same thing Motown did. They took the mindset, the spirit, the dreams, the hopes, and wishes, and thoughts, of the people of the time period and they set it to music." -Jonathan Clark, former executive of Motown Records
"The appeal of Death Row Records and everybody wanting to join Death Row Records at the time, was that Suge Knight was a Black man with a lot of power. And he was a fearsome individual, that's the type of person you want on your team." -Allen Gordon
CHAPTER 9
"AMERICA VS. DEATH ROW"
This chapter effectively covers Death Row's (and hip hop in general) portrayal in the media and how they were viewed by the U.S. Government. A VERY good point is made about America being infatuated/obsessed with gangsters and the associated life, dating back to the days of people like Al Capone and Lucky Luciano, so this was not something that started with Death Row and so called "gangsta rap." The publicity Death Row received was enormous for its time in terms of the quality and content of the music and the controversial image that was on full display since day one. When discussed, it was usually in a negative light, as if the label was the sole reason that young people were "going bad" and/or being rebellious, which a lot of them were in the mid 90s. As the label become more popular and influential, with continuous coverage in the media, things were so strong that the government (again) begin to take notice. When you have key representatives like Bob Dole, William Bennett, and Dan Qualye essentially speaking out against you, you've all but hit certain nerves, for the lack of a better term. This was also at a time when protests were organized in an effort to ban "gangsta rap," leading to the involvement of one C. Delores Tucker. With all of her speeches, demonstrations, and commercials, in the end nothing she did really mattered, which goes to show how powerful hip hop was becoming. It's also revealed that Time Warner was the main distributor for Interscope, and the political pressure became so tight that they "got out" of the music business and sold its 50 percent share of Interscope back to them. All of this was big stuff at the time, and from here, the unfortunate downfall of Death Row begins.
Key Quotes
"The essence of the whole genre is the fact that it (hip hop) is our CNN, it is our 60 Minutes, it is our Dateline. Most artists try to be as factual as possible in depicting the actual experiences of our community." -Harry O
"They (record labels) can't be seen by any of their artists to give in to political pressure whatsoever; if you do that, they'll never get another act again, and no self respecting manager would ever sign with a label, who they thought could be pressured for content." -Jeffrey Jolson-Colburn
"Whatever happens, we gon stand up tall and be more successful. Only thing anybody doing is making us stronger and better." -Suge Knight
CHAPTER 10
"HOW YOU GONNA PUNK ME?"
I briefly mentioned David Kenner in chapter 4, and as his role becomes more apparent here, it should be noted that no one knew who he was during this period. Overtime, he assumed the role as the label's principal attorney. His presence was felt during the (1993) trial of the death of gang member Phillip Woldermariam (and of course this was covered in the media/press), who was killed by Snoop's bodyguard, both of whom were arrested in connection with the murder. Although it took a seemingly long 3 years, they were acquitted of murder on the grounds of self defense.
They then go into the breakdown of the relationship between Suge, Harry O, and David Kenner. As David's responsibilities grew, this took his time and attention away from getting Harry O out of prison, which was put on the backburner as Death Row grew as a label. During the midst of all this, word was beginning to spread that Suge was denying his partnership with Harry O and denying that he had any role in Death Row, claiming sole responsibility for everything. This puzzled me, because it was clear that Harry O was involved, so why deny the facts?? After all, it was Suge who was seeking financial help (remember, all it took was "a million five"), plus it was Harry O who initially introduced him to David Kenner. It was also said that the particular phone that was reserved for Harry O to call on was then blocked in an interesting set of circumstances. Needless to say, Harry O felt double crossed by these actions. He would then get a hold of Death Row's incorporation papers and had to have been stunned to see that "Godfather Entertainment" was never established. Wow, I don't want to say he was setup from the beginning, but this is strange behavior. Lydia Harris, wife of Harry O, gets involved, inquiring about the money owed, only to receive the "run around," being told "it would take 60-90 days before they would see a royalty check," which would proceed to turn into a year. Harry O writes a letter, or should I say intends to file a lawsuit against Death Row, citing very valid reasons:
* COMPLAINT FOR DECLARATORY RELIEF, ACCOUNTING, PRELIMINARY, AND PERMANENT INJUNCTION
*IMPOSITION OF A CONSTRUCTIVE COST
*FRAUD AND MISREPRESENTATION
*BREACH OF THE DUTY OF GOOD FAITH AND FAIR DEALING
*DAMAGES AND PUNITIVE DAMAGES
Before a lawsuit could even see the light of day, Interscope steps in and pays a settlement (figures unknown) to make it disappear. Wow. The chapter ends with Lydia talking about Harry O's deteriorating condition while in prison, and she's stunned that David was nowhere to be found to provide some type of assistance.
"David is as smooth as you wanna be and as vicious as you wanna be, given the scenario." -Harry O
CHAPTER 11
"IT WAS LIKE WORKING IN A PRISON"
Even as the empire begins to slowly crumble, Suge irresponsibly begins to participate in extracurricular activities (gangs), not something your average CEO would be doing (he wasn't a gangster after all). It's also said that they didn't know when/where to separate the image from reality. Establishing your company with a respectable amount of street credibility is one thing, but when you begin to hire people, fresh from the penitentiary, as employees (Crips and Bloods), something's not right (refer back to the title of this chapter). It doesn't stop there. Rapper RBX, who would later leave the label for things like this, talks about a "system" that was in place, where "if you say something wrong, arrive late or whatever, you'd get smacked." WHO wants to work in an environment like that? Speaking of working environments, Nate Dogg tells a famous story about a random guy interrupting a meeting (unknown to him) because he wants a record deal and knows how to rap. Suge says, "ok rap, if we don't like what you do we gon kick yo ass." Nate then says, "he said maybe 3 words and they just lit his ass up." More stories are told about the violence that was taking place behind the scenes, including a chilling one from Simone Green, a former staff photographer at the label. Not only does she mention "she wasn't the only lady that got beat up," she goes on to say "she was the only lady beat up and was held down." She was grabbed by her feet (by Suge), cold cocked by a woman, resulting in loose teeth and two black eyes; David Kenner was present and did nothing but stand up and watch. It was only by the grace of God she made it out of there alive. And as all of this unnecessary drama was taking place, Interscope was unaware of it all, and I shudder to think what would've happened had Ted and Jimmy found out.
CHAPTER 12
"TUPAC"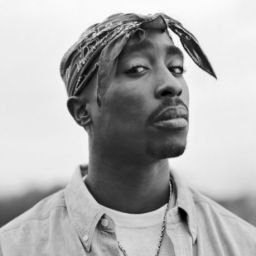 Before his tenure at the label is talked about, Pac's career is briefly covered here in a very good manner, including Frank Alexander, former security guard at the label, stating Pac "was not before his time, but one of a kind in his time and era." Controversial yet deep, opinionated/blunt and smart, charismatic and aggressive, multi-talented, all of these things (and more) described Tupac Shakur in a nutshell. They talk about his time as a kid; when he was punished, his mom, Afeni Shakur, would make him read the New York Times newspaper, "cover to cover," and he would be quizzed on what he read at the end of the day. This would make him such a sharp, informed man as he hit adulthood.
They move on to when he signed with Interscope, talking about his various brushes with the law, multiple court cases, and continuous publicity of his actions, which was mostly negative. I don't think any rapper has been in the news as much as Pac, then and now. Also talked about was his trial in 1994 where he was accused of sexual assault/abuse. His defense was that it was consensual, but "it was a crime for the girl to turn it into a rape charge," also pointing out that it was her who sodomized him (among other things) and she should've been charged. (And in weird/strange timing, he and members of his crew were robbed and shot the day after he made these comments, himself being hit five times and miraculously surviving.) Needless to say, these comments largely fell on deaf ears, as he was later convicted of 3 counts of sexual abuse, being sentenced to 1 1/2 to 4 1/2 years in prison. From there, no one, including Interscope, would bail him out; the cost was $1.4-$1.5 million. Another comment I dispute was from Kevin Powell, who said that "a lot of people on the East Coast dissed Pac hard," but even at that point I hadn't heard about anyone dissing him, especially when he was in prison. It's also mentioned that Death Row had been trying to sign Pac for a while; I didn't know that prior to seeing this documentary for the first time, so you can imagine my initial reaction when I did hear he had signed. Suge would then post bail for Pac, leading to his release from prison in September of 1995. A motivated and inspired Pac began work on his 4th album, "All Eyez On Me," hip hop's first recognized double album.
The album was released on February 13, 1996, so it's no secret that he put mad time and work into the project, notably allowing every artist on Death Row to be a part of it. This also brought about changes, confirmed as such when Flipside, from the group OFTB, said "when 2Pac came it was like Suge won't worried about nobody else, not Snoop, nobody at the time, nobody." And again, as the quick success came, more drama ensued.
Key Quotes
"A lot of people say the same things or have said the same things as Pac, but he made it believable." -Ton Def
"I don't know how to be responsible for what every Black man did, I don't know. Yes I am gonna say that I'm a thug, that's because I came from the gutter and I'm still here. I'm not sayin' I'm a thug cause I wanna rob you and rape people and things. I'm a businessman and you know that because you find me at my places of business." -2Pac
"Great artists are almost always out of step with what's going on in society cause they see the world differently and they act differently." -Virgil Roberts
CHAPTER 13
"EAST VS. WEST"
In late 1995, it was well known that Bad Boy Records was the most popular label on the East Coast, with the Notorious BIG (aka Biggie) being one of the hottest MCs out at that point. Tensions between the two respective coasts reached a fever pitch, thanks in part to the following unnecessary comments made by Suge directed at Sean "Puffy" Combs, CEO of Bad Boy, at the untelevised first edition of The Source Awards in 1995:
Smh. Puffy tried to ease the tensions when he later came on stage to accept an award, but even at that point it was too little, too late and the damage had already been done. With hindsight being 20/20, this "feud" may have been as petty and disrespectful as they come, but witnessing all of this in real time, it was big, definitely one of the hottest topics in hip hop. There was coverage everywhere from the news to magazines to the streets, and of course the music itself, which in turn led to an increase in record sales and media attention. The story continues with Doug Young talking about when East Coast artists come to California, they receive mad love and then some, but when West Coast artists visit New York, they don't receive the same love in return, which had to be understandably frustrating, and these comments are expanded on by Kevin Powell, who says that he "recalled East Coast DJs refusing to play West Coast records." It may seem odd, but it was real. Pac and Biggie's issues only added to the tension, which was also odd because they were previously friends.
Speaking of this, clips from an interview are played that have Pac essentially saying Biggie knew about the shooting covered in the previous chapter, almost hinting at a setup. Kevin Powell rightly points out how wrong it was for Pac to come to such conclusions, likely having someone (probably Suge) in his ear the entire time.
Another interesting story is told by Frank Alexander, referencing the crew being in New York for a video shoot, most likely the controversial "New York, New York" by Tha Dogg Pound, which saw Snoop figuratively kicking down buildings in the video. Biggie had did an interview, calling out the city for even allowing them to shoot the video "in the heart of Time's Square." He mistakenly said Pac and Tha Dogg Pound, but it was actually Snoop and Tha Dogg Pound (Pac was not there). Afterwards, everyone was in a trailer, then gunfire erupted.
"Someone shot into the trailer; they weren't shooting in there to say get out, they were shooting in there to kill someone." -Frank Alexander
They then talk about the artistic change in Pac, from a reflective soul to a man obsessed with fame and fortune, confirmed with the vicious diss song "Hit Em' Up." In this song, he notably says that he had a "fling" with Biggie's then wife Faith Evans (I'm saying it in a much more "clean" way than Pac did) and saying "we gon' kill all you muthafuckas" towards the end of the song, necessitating more security and a bulletproof vest for Pac.
CHAPTER 14
"EXODUS"
This chapter basically covers Dre's shocking departure from Death Row in mid 1996. Kevin Powell talks about Dre, and even though he had "father figure/big brother" types in Alonzo Williams, Eazy-E and Suge,through it all he was a true artist. It got to a point as Suge grew in power behind the scenes, Dre was becoming unhappy and uninspired by the day. Further complicating matters was the newly arrived Pac, who resented Dre was for an apparent lack of work. Dre talks about not liking how things were in the studio and nothing being done to stop it. Can you blame him for feeling this way, considering that's where he had to spend most of his time?? With no immediate changes in sight, Dre would then leave Death Row, and like most people who were in the know, I was shocked as hell. For Suge to say "Dre's departure wasn't a loss," I understand it from a business perspective, in that he "didn't have to give him nothing but his walking papers," but make no mistake about it, this WAS a loss. After all, Dre was a VERY hot commodity now with an excellent track record, and considering all this, who was going to fill that void behind the boards at Death Row? You can argue the underrated Daz for example, but he was no Dre. Much like what Suge said about Dre's tenure at Ruthless, Kevin Powell, again, correctly points out that "Dre made Death Row Records, and it was absurd that he was going from one situation to another situation where he feels like he's being under-compensated." History would show that Dre leaving would turn out to be a smart decision. More on this later.
Key Quote
"Any time you have this synergy between two or more people and they make things happen, when you start breaking that up, things are never the same again." -Hank Caldwell
CHAPTER 15
"VEGAS"
Oh man, the most depressing chapter in this documentary. Frank Alexander talks about the details leading up the murder of 2Pac. After the Mike Tyson vs. Bruce Seldon boxing match on September 7, 1996, all hell breaks loose when Pac, Suge and others beat down Orlando Anderson, whose crew had an altercation with Suge's crew..... over a Death Row chain that had a bounty on it. This beatdown of Anderson, complete with footage captured on tape, would unfortunately seal the fates of Pac and to a lesser extent Suge. Frank's version of the events that night leading to the shooting is chilling to say the least, and sadly, the ride down that Vegas strip would prove to be Pac's last, as he was hit several times by a still unknown gunman (Suge was the driver in the car with Pac, but he survived).
This pic always has been and always will be the most eerie photo I've ever seen in my life. It's almost like Pac knew his life was coming to an end.




I also want to touch on the allegations that Suge was behind the shooting (briefly talked about in the documentary). I wouldn't put it past someone to orchestrate a murder with themselves involved in a way to absolve them from any further action (if they're killed in the process), but over the years I've seen nothing concrete to suggest that Suge was the mastermind. There was also a rumor that Pac was already looking to leave the label in '96, possibly to start Makaveli Records. Even almost 20 years after the fact, we may never know. Frank gives ANOTHER chilling revelation, stating that Pac didn't even want to go to Vegas, but he went because his destiny was to die that next day. Can you imagine how different things would be had Pac not went to Vegas? Oh man. And as of this project, his murder remains unsolved, smh.
CHAPTER 16
"EMPIRE UNDONE"
The fall of Death Row Records continues, focusing on Suge being sentenced to 9 years in prison, stemming from his participation in the Orlando Anderson beatdown, violating his probation in the process. Jay King asks:
"How can Suge be in jail? How can one of the most powerful people in the record business, not Black people, one of the most powerful people, be in jail for something as silly as stopping a fight or even kicking somebody?"
These are damn good questions, and with this 9 year sentence, Death Row as a record label for all intents and purposes was done.
The label is then given their deserved props and recognition as legends. Alonzo Williams talks about how it would've been had their reign at the top continued. He also mentions that "when you have guys that have the ears of Black and White America, you can call some shots," as well as saying "artists who sell millions of records, sell out concerts around the world, whatever their names and faces are put on, will sell, and whatever they endorse will be backed up 100 percent." Jeffrey Colburn talks about Death Row changing the game, with a historic new way of doing business ("it wasn't just about guys from Compton," the story overall affected the music business specifically and the business world in general). Virgil Roberts chimes in about their legacy; if you have talent and prepared to work, you can create a successful business for yourself, plus he rightly says that "we're going to hear this music forever" (100 percent cosign on that), as it "forever marked an era in American culture and history." They also briefly talk about Ted Field and Jimmy Iovine selling Interscope for $400 million and the then pending lawsuits facing the label.
Rapper Rick James (aka Pretty Ricky) memorably closes this chapter talking about the hypocrisy when it came to Black people doing what was necessary to survive, but when it's time to go legit/"find something legal to do," that's when it becomes a problem. Rick says:
"They don't want us legal. They feel like if you sellin' dope, you ain't gon never really get rich unless you the man sittin' next to the goddamn man."
He continues by saying it'll be hard to find who started it all with what legal money, referring to allegations that Harry O participated in money laundering, and correctly pointing out that if Death Row was founded by "drug money" and if Interscope and Atlantic Group (both of whom "made more money than Death Row did off of Death Row") and Death Row made money, "you take everybody's company, not just the Black man's."
Key Quote
"It's about empowerment, greed, ego, sex, violence, fame, fortune, failure, you don't get any more American than that." -Kevin Powell on the story of Death Row Records
EPILOGUE
Eazy-E
Died of complications from AIDS in March 1995 (the documentary incorrectly said March 1996).
[His influence is still felt in hip hop today, especially on the West Coast.]
Jerry Heller
Won a multi-million dollar settlement from Eazy's estate for his interest in Ruthless.
[Now at age 73, he may or may not still manage a Rock group named 28 North.]
Dick Griffey
While taking a less active role in the music business in his later years, he passed away at the age of 71 on September 24, 2010 while recuperating after undergoing quadruple coronary artery bypass surgery. RIP.
Interscope
Sold half the interest it bought back from Time Warner to Universal/Seagrams for $200 million and was later merged with Geffen to form Interscope Geffen A&M.
[The label remains active today.]
Jimmy Iovine
Stepped down as CEO and Chairman of Interscope on May 28, 2014.
Ted Field
Currently serves as Chairman and CEO of Radar Pictures.
Dr. Dre
Won a Grammy Award in 2001 for "Producer of the Year".
[Not only did he form Aftermath Entertainment in 1996, later bringing in talent such as 50 Cent and Eminem, he continued to produce for various artists in hip hop and R&B. He also released his Beats By Dre headphones in July 2008, and if a reported bid of $3 billion by Apple Inc. goes through, this would make Dre the "richest man in hip hop".
The Notorious BIG
Six months after Pac's murder, Biggie unfortunately was also murdered in a drive by shooting in Los Angeles on March 9, 1997 and his case, like Pac's remains unsolved.
Snoop Dogg
He would leave Death Row in 1998, releasing 10 more albums after his sophomore album "Tha Doggfather" and enjoyed continuous success.
David Kenner
Not much has been heard from him since this documentary and his whereabouts are largely unknown.
Michael "Harry O" Harris
He was scheduled for parole in 2005 and much hasn't been heard from him either. My guess is that he was awarded the parole, but has kept a very low profile since.
Suge Knight
After being released from prison on August 6, 2001, he never achieved the same success again, especially with more run ins with the law and questionable behavior.
Overall, Death Row Records sold nearly 50 million albums worldwide, generating close to $750 million in revenue. The label filed for bankruptcy in 2006 and it was auctioned off to WIDEawake Entertainment Group, Inc for $18 million on January 15, 2009.
Loyal reader, it certainly was A LOT of time and work putting this project together, but overall it was worth every minute. Not only does this remain my favorite hip hop documentary of all time, it's certainly the best in that area as well. No other documentary does such as effective job in chronicling the rise and fall of a powerful record label, in this case Death Row Records, and I'll probably watch it after finishing this, lol! If you haven't seen this yet, I STRONGLY recommend you check it out, and that goes for long time and newer fans. This was a job well done and many thanks goes to all involved for the making of this documentary. Long live Death Row!!!!!!
References
Savidge, Leigh S. (Writer and Producer). (2001). Welcome To Death Row [DVD]. United States: Xenon Pictures.