I was briefly talking about this with the homie @Talat804, and I was going to save the following announcements for my "Best Albums of 2014" post which will be coming on either December 30th or the 31st, but looking at the two of the three, I just have to get this out now!
THE WU-TANG CLAN JOURNEY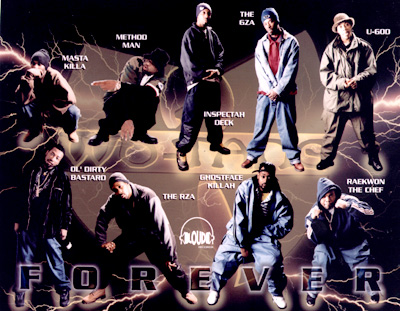 The first journey I did on the blog this year was for 50 Cent, talking an extended look at his albums from the shelved "Power Of The Dollar" up to "Before I Self Destruct. The next journey will be for my favorite group of all time, the Wu-Tang Clan. I'll be covering just about everything from the group's classic 1993 debut, "Enter The Wu-Tang (36 Chambers)" to the upcoming "A Better Tomorrow" release. In addition, all of the group's albums will be covered, as well as their respective solo albums. (Note: As far as the late ODB goes, I'm only covering "Return To The 36 Chambers: The Dirty Version" and the only album in Cappadonna's discography that'll be covered will be "The Pillage". Compilations "Chamber Music", "Wu-Massacre", and "Legendary Weapons" will be covered.) The frequency of the posts have yet to be determined, but rest assured it's coming!
The M.O.P. Project

I recently had all of their albums in my ride, and it was when I got to the "Warriorz" album, as well as recently finding out that on 11/18 they'll be releasing an EP, the creatively titled "Street Certified", that led to my decision to do an M.O.P. project. The underrated, aggressively dope duo will get the project treatment and it promises to show mad love and respect to Lil' Fame and Billy Danze.
THE HIP HOP NOSTALGIA 101 SESSIONS
And of course, the Hip Hop Nostalgia 101 sessions will continue as we head right into the 1990s, starting with 1990. As I've said recently, if you thought the sessions about the 1980s were great, you ain't seen nothing yet!!



All of this may sound like a lot, but you know me, I'll be able to pull this off, no question. As usual, stay tuned!!!!!



-Wayne, Chairman of the Blog