Yes indeed, we have our first "make up session", as I unfortunately missed this Too Short album when I did the 1987 sessions. Also be on the lookout for a session covering "Life Is... Too Short".
The pimp, the player, the mack, or should I say the "the pimp/player/mack MC". Representing East Oakland, CA, Too Short was already on the grind in the early 1980s, releasing 3 albums prior to his major label debut, which were "Don't Stop Rappin" (10/27/1983), "Players" (5/27/1985) and "Raw, Uncut and X-Rated" (11/5/1986). To this day, I still haven't heard those albums and I'm not sure if they're available or not. So with all that said, let's take it back to 1987!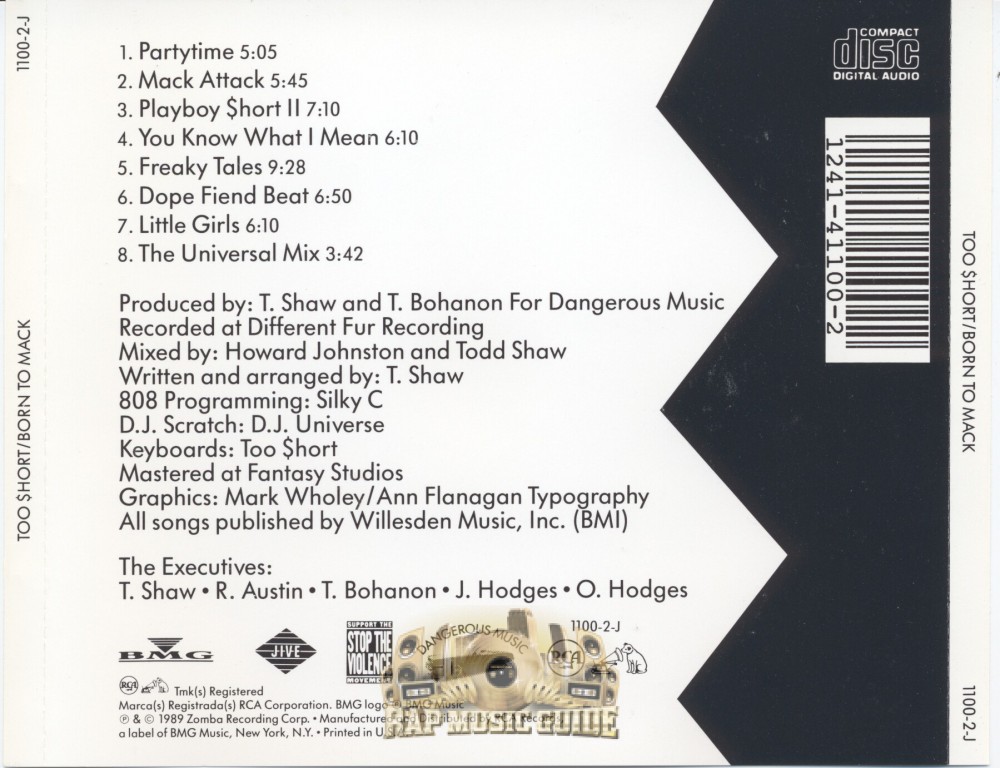 Release date- July 20, 1987
All songs produced by Too Short and T. Bohanon


1. Partytime
"Wit a 10 foot mic you couldn't touch my rhyme"
Very good opener, which sees Short bringing a West Coast styled party vibe, as well as claiming his superiority on the mic.
Grade- B+
2. Mack Attack
As we'll see with Short following this album, this one was apply titled, and simple yet effective. Can't help but bob your head to this.
Grade- A
3. Playboy Short II
In addition to pimp, player and mack, you can add playboy to the list. This was a dope sequel to the song that initially appeared on the "Don't Stop Rappin" album.
Grade- A
4. You Know What I Mean
Short goes more in depth about lifestyle and the things surrounding him.
Grade- B
5. Freaky Tales
This is pretty epic considering the subject matter, clocking in at 9:36. It's definitely NOT meant for young, immature ears to hear that's for sure. There's some humor to be found throughout, but make no mistake about it, he's still serious. I also liked how his voice would echo after each line, ensuring you heard every word. Freaky tales indeed.
6. Dope Fiend Beat
The notable moment in this song was likely the first time Short says "biittcchh!" (whatever way you spell it, the result is the same, lol), and that would turn into one of his trademarks. Shave off 2-3 minutes, this would've been more effective.
Grade- C
7. Little Girls
Although Short tells a funny story (during the second verse) about a father catching him with his underage daughter, there's a moral to the story being told. While they may have been easy on his eyes at the time, Short is saying it's not wise for younger girls to be going after older men, even advising them of the dangers involved , as well as waiting till they become adults. A song like this is still relevant today. Simple yet effective.
Grade- A
8. The Universal Mix
This dope, scratch heavy instrumental, which was something that was found on a lot of hip hop albums at the time, brings "Born To Mack" to a close.
This was a dope album album and a very good way for Short to start his Jive Records tenure. Most of the subject matter would continue on his later albums, and what you saw and heard is what you got. Simple yet effective lyrics over nice, bass driven production. It deserved its certified Gold status.
Final Grade- B+