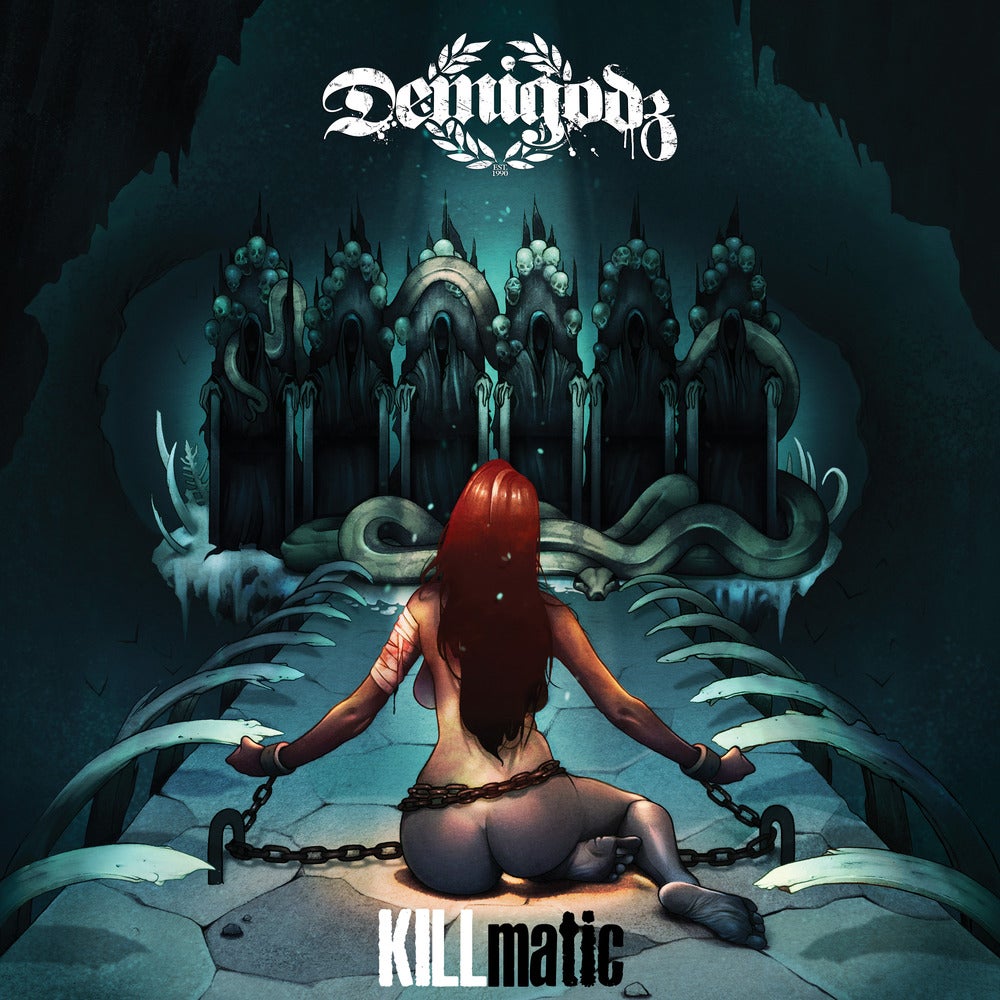 First off, I want to give a major shoutout to fellow Facebook friend Rolly Rivera for turning me on to this one! Chances are I was going to check this out, but after he mentioned I would love it, I immediately went to Spotify and began to listen. Needless to say, Mr. Rivera was right, as this album is a clear definition of DOPENESS.

Apathy, Celph Titled, Ryu, Motive, Esoteric, and Blacastan ALL bring their lyrical A game to this album over some TIGHT production, no question. After the "Giants On Earth" intro, they waste no time with the welcoming "Demigodz Is Back" featuring a NICE, well placed Rocky sample, and if that one track doesn't get you amped for the rest of the album, I'm not sure what to tell you! It sets things off PERFECTLY. Other highlights include the DJ Premier produced "Worst Nightmare", "Dumb High", the Termanlogy assisted "Never Take Me Out", which also features well placed samples, this time in the form of Greg Nice and LL Cool J (towards the end), "Can't Fool Me", featuring a GREAT verse by Eternia (feemcees better watch out for her, she's NICE), "Dead In The Middle", highlighted by the infamous "dead in the middle" Big Pun line from "Twinz (Deep Cover 1998)" as well as, get this, Scooby Doo cartoon samples. This joint has to be heard to be appreciated. "Audi 5000", the album's closer, is SO good that once it's over, it all but leaves you wanting more.

As far as the remainder of the album, it's MORE hit than miss and in my view, there's absolutely no filler to speak or anything resembling a skip track. The following things were made clear to me when listening to this great album:

1) The lyrics on this album are just simply outstanding, no other way to put it.

2) The production, interspersed with CLASSIC hip hop samples from the 90s, is SO well done that all the hype in the world couldn't put it into a proper context.

3) With all due respect to the other members, who delivered on the mic, I really can't wait till Celph Titled releases another album. This man brutalized every track he appeared on.



Overall, this is an excellent album and I can already tell you it will make my Best Albums of 2013 list, as well as a spot in my collection. A job WELL DONE by all of these men and this is about as strong a recommendation I can give to this album. 4.5 stars.