On the surface, 2012 was a relatively good year for hip hop music. It still had it share of unbelievable/shake your head moments, tragedies (the suicide of Chris Lighty), wack material (Rick Ross, 2 Chainz, Lil Wayne, Chief Keef, etc), and disappointing albums (Slaughterhouse, DMX, the Good Music compilation), but what made this year stand out to me personally is the wave of very good/excellent albums that were released. A good number of these albums did not receive the attention they deserve, but make no mistake about, all of these albums were highlights in 2012.
Hands down, the best album of 2012, and I said that the moment after I finished listening to it. After a successful wave of guest appearances and singles ("The Don", "Nasty", "Daughters", etc), expectations were high for this album, and to say that this album exceeded them (in my opinion) would be an understatement. The production was great this time around, and lyrically Nas was still as sharp as ever.
Rating- 4.5 stars


I talked about this album a lot this year, and it was one of a few that grew on me after 3 listens. Bumpy supplied the hardcore raps over the unmistakable production of DJ Premier, and what resulted was an excellent album
Rating- 4 stars
Coming one year after 2011's "Pl3dge", Killer Mike linked up with producer El-P to create an outstanding album. "Big Beast" (featuring Bun B, T.I., and Trouble) was one of the year's best album openers.
Rating- 4.5 stars
Masta Ace is slowly but surely becoming one of my personal favorite artists. I'll admit, this wasn't immediately on my radar, but once I listened to it, I immediately enjoyed it and copped the album afterwards. Although most of MF Doom's beats were not new, Masta Ace effectively gave them new life, as well as being one of very few artists who has gotten better with age. It was also one of year's best concept albums, as this was a dedicated to his mother that has passed away. Amazing.
Rating- 4.5 stars
O.C. is another one of those artists (on a short list of them) who has gotten better with time, and he shined SO brightly over the great production of Apollo Brown. Check out DJ Premier's quote on this album cover pic, and that sums it up quite well.
Rating- 4.5 stars
One of the production minds behind Nas' classic "Illmatic", the Large Professor was always underrated behind the boards (as well as the mic), and in my opinion, he sounded so inspired on this release and it took me back to the days of Main Source's "Breaking Atoms".
Rating- 4.5 stars
Underground sensation Reks released two albums in 2012, one in the form of "Straight No Chaser", produced largely by Statik Selektah (very good album, but not one of the best of the year) and this "REBELutionary" album. The list of guests and producers on this album are largely unknown, but everyone did quite a good job on this release, and the title of this album speaks for itself.
Rating- 4 stars
I wasn't familiar with Planet Asia coming into the year, but after reading a few reviews thanks to hiphopdx.com and the Smoking Section website, I decided to give this one a listen. After the second listen, it grew on me more and it's quite the excellent album. I even went and copped the album he did with DJ Muggs, an awesome affair titled "Pain Language".
Rating- 4 stars
You can never go wrong when Statik Selektah produces your entire album. Termanology did a fine job over Statik's beats, and it was better than the first album they did together I think. I don't think it received any kind of reviews this year, but either way, still a very good album.
Rating- 4 stars
Great on the mic and behind the boards, I eagerly anticipated K.R.I.T.'s debut album after checking out a couple of his mixtapes (Krit Wuz Here, just to name one). I will say that this was very good upon first listen, but it doesn't seem like it'll get better with time, and it's clear to me he is on his way to having the "J. Cole effect", which is standing out on your mixtapes, but on your debut, you switch things up in the name of mainstream success.
Rating- 4 stars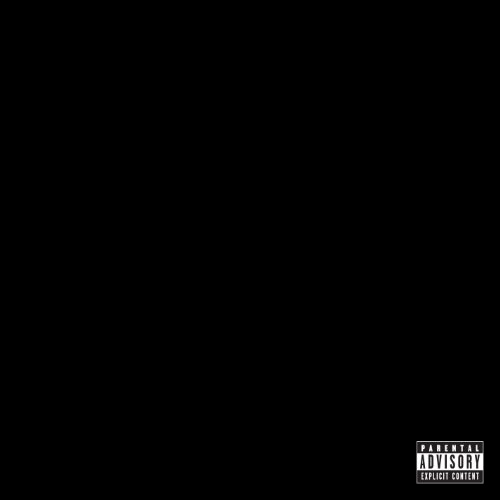 Lupe Fiasco returned after 2011's disappointing "Lasers" album with the excellent "Food & Liquor II: The Great American Rap Album Pt. 1". Lupe returned more focused and inspired over very good production and he should be proud of this album. Well done.
Rating- 4.5 stars
Another excellent album from Skyzoo, more or less on par with "The Salvation", but not better than his collaboration album with !llmind (Live From From The Tape Deck). Skyzoo continues to excel with his great storytelling skills and exceptional wordplay.
Rating- 4 stars
Vinnie Paz is another artist who has recently grown on me. Picking up where his great debut "Season of the Assassin" left off, Vinnie continues to bring a raw, hardcore, underground style, backed by equally hardcore production and a respectable list of guests.
Rating- 4.5 stars
Kendrick Lamar's debut album didn't win me over at first, but after revisiting it, it instantly grew on me. Such a conceptual beauty of an album and it lived up to all the hype.
Rating- 4.5 stars
The always on point Saigon returned with a vengeance in 2012 with this excellent follow up to the first "Greatest Story Never Told" album. Always keeping it real on the mic and not changing his style for mainstream/commercial success, Saigon delivered again this time around and he didn't disappoint.
Rating- 4.5 stars
Like he did with OC this year, underrated producer Apollo Brown hooked up with Guilty Simpson for this collaborative album, to great results. Guilty Simpson continues to get better on the mic, Apollo Brown remains great behind the boards, so with that being said, you get a great album here.
Rating- 4 stars
This one snuck up on me, as I had no idea of its existence until almost of a month after its release. Either way, this is an excellent album with tight production and top notch lyricism from Journalist 103. Pretty fast paced too.
Rating- 4 stars
There you have it, my picks for 2012's best albums. I hope 2013 brings similar results, if not better. And by the way, my list IS better than HipHopDX's list isn't it, lol?? I think so!