No form of entertainment is without its casualties, and the genre of hip hop has certainly seen its share of artists come and go. Whether it was senseless killings that are still unsolved to this day (2Pac & The Notorious BIG) or natural causes (Big Pun), whenever someone's life is taken, it's a fairly big deal (and should be treated as such). With the recent loss of Chris Lighty, I decided to take the time out to recognize those who are no longer here. Some may have better track records than others, but that does not mean I see their value as being any less than those that came before or after them.
Since this is largely going to focus on the musical aspect of the deceased artists, I'm not going to include the cause of their deaths.
To begin things, respectively I'm not going to include another post on Tupac and Biggie. My feelings on them still remain the same, and one thing I will say is that hip hop is STILL reeling from the deaths and things haven't been the same since. You can check out my previous posts on them by clicking on the links below:
Arguably the most influential DJ ever, had it not been for Jam Master Jay, the role of the DJ in hip hop may never have reached success on a massive scale.
Basically the most successful and lyrical Latino hip hop artist of all time, Big Pun was as tight as they come. He was one of those artists who had a knack for delivering a show stealing verse when it came to guests appearances, most notably on The Beatnuts' "Off The Books". I first heard Pun on a freestyle with Fat Joe on Funkmaster Flex's Mixtape Vol. 1, and needless to say, he stole the show on that one ("You make me sick to my stomach/You don't really want it/Riffin like you sniffin coke to scare me, but you barely blunted). I, like others, anticipated his 1998 debut "Capital Punishment", and it was one of the best albums that year. "Still Not A Player", which essentially sold this album, still receives spins to this day. He was one of a few artists who could effectively balance radio friendly tracks while not abandoning his street/lyrical style, and that's a plus. (Readers of my blog know my feelings on posthumous albums, so "Yeeeah Baby" will not be discussed.)
Rating- 4.5 stars
5 favorite songs- You Ain't A Killer, Super Lyrical, Dream Shatterer, Tres Leches (Triboro Trilogy), & I'm Not A Player
Big L. Mad nice on the mic, underrated, ahead of his time. Each one of those terms applies to him, and it's always been said that he was on the verge of stardom prior to his unfortunate death. Either way, he had everything it took to succeed, and you heard that on his guest appearances, as well as his debut album in 95, "Lifestylez ov da Poor & Dangerous".
A few people say this album has aged, and I respectively disagree. It has aged slightly well, but for the most part, it's still a very good debut. You can listen to this and tell he had something to prove to the hip hop world. Strong ambition throughout.




Rating- 4 stars
5 favorite songs- Put It On, MVP, Lifestylez ov da Poor & Dangerous, Da Graveyard, & 8 Iz Enuff
I'll go ahead and accept that this album was completed prior to his death, but it was released afterwards, so it's not a posthumous album in that sense. It's mostly excellent, and you still had the feeling he could've been bigger than what he was.










Rating- 4-4.5 stars
5 favorite songs- Platinum Plus, Casualties of a Dice Game, Ebonics, The Enemy, & Deadly Combination
One half of the Underground Kingz with Bun B, Pimp C was always charismatic when he rhymed and underrated behind the boards. I respect the fact that Bun B still carries on the UGK legacy to this day.
Although the Lost Boyz was a four man group, Freaky Tah was a memorable sidekick with partner in rhyme Mr. Cheeks, especially on the first Lost Boyz album "Legal Drug Money". Tah usually quoted most of what Cheeks said, but he did it in such a way that was entertaining, but never annoying. He never did release a solo album, and I don't think there were any plans for one either. He did get one solo song in on the second Lost Boyz album, "Love, Peace, & Nappiness". Check it out.
Eazy-E, one of the founding members of legendary group N.W.A., has maintained an iconic presence largely since his death in 1995, within hip hop in general, and the West Coast specifically. With a persona that will never be matched, he was controversial and outspoken, yet he had an aura about him that when he said and/or did something, it made you sit up and take notice.
Released one month after N.W.A.'s classic "Straight Outta Compton", in the words of Ice Cube, this was an album that was essentially put together by N.W.A., although Eazy-E was the name. Backed by the superior Dr. Dre production, this was his best solo album.








Rating- 4 stars
5 favorite songs- Nobody Move, Boyz N The Hood (Remix), Eazy-er Said Than Dunn, Still Talkin, & No More ?'s"4
You can check out my post on Gang Starr, which covers Guru and his time with DJ Premier.
http://mayepov.blogspot.com/2012/07/gang-starr.html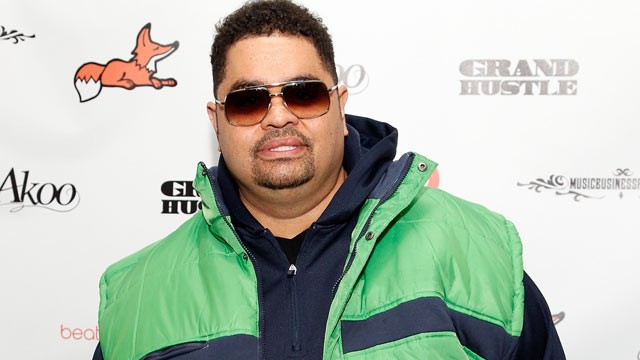 The overweight lover's in the house, yes indeed. No matter what size he was, Heavy D made it cool to just be yourself and have fun, and that's what he did.
Although their first album has some of their most known hits, this sophomore album in 89 remains their best. I pick that mainly due to nostalgic reasons, and it has gotten better with time.








Rating- 4 stars
Favorite songs- Gyrlz, They Love Me, We Got Our Own Thang, & Somebody For Me



You can always count on the great Nate Dogg to provide a great hook with a soulful, West Coast gangsta twist, and he largely did that every time.
What you saw is what you got when it came to Ol Dirty Bastard. He was always himself and he made that no secret, on and off the record. You can say he was the most outspoken personality in the Wu-Tang Clan, and in his own unique ways, he made it work and we loved him for it.
This album holds a very strong nostalgic vibe with me, and what you heard is what you got. You still got the traditional Wu sound (which even at this point was still evolving) with an ODB twist. Different? Yes. Very good listening experience? Yes.




Rating- 4.5 stars
5 favorite songs- Raw Hide, Baby C'mon, Brooklyn Zoo, Hippa To Da Hoppa, & Shimmy Shimmy Ya


Much props and respect also goes to:
J. Dilla
DJ Screw
MC Trouble
Trouble T Roy (Heavy D & The Boyz)
Seagram
Soulja Slim
Half A Mil
Left Eye
MC Breed
Proof (D12)
Professor X (X Clan)
Scott La Rock (BDP)
Ms. Melody (BDP)
Marlon Brando (Sporty Thievz)
DJ Justo
Mr. Magic
To all of those who lost their lives in the midst of their career in hip hop, I just want to say thank you endlessly for all of your contributions.