One of the finest acts to emerge from New Jersey (East Orange to be exact), Naughty By Nature enjoyed a very good career, dating back to 1991. Treach always provided the lyrical muscle (and was fairly underrated on the mic too), Vinnie was a solid partner, and DJ Kay Gee provided very good prod

uction

(he too was underrated a little bit too as a producer). During their prime, they provided a little something for everyone, whether it was something to make you dance ("Hip Hop Hooray"), personal tracks ("Everything's Gonna Be Alright"), or something for the hardcore fan ("Uptown Anthem"), not to mention a very memorable track record when it comes to popular hit singles, accompanied by memorable videos as well. (I also can't forget how my cousin Shamika is, to this day, a HUGE Treach fan, and not for his skills on the mic either, lol!)
Their 1991 debut is such a classic album. This is another one of those albums that has gotten better with time over the years, and needless to say, it STILL holds up today, with classics up and down the lineup ("O.P.P.", "Uptown Anthem", "Everything's Gonna Be Alright", just to name a few). If you had any doubts about Treach on the mic, they were erased after you heard this album.
5 favorite songs- O.P.P., Uptown Anthem, Wickedest Man Alive, Guard Your Grill, & Everything Gonna Be Alright
The appropriately titled "19 Naughty III", this was no sophomore jinx, and although it's not close to matching the quality of the first album, it's still damn good and features more memorable hits, such as "Hip Hop Hooray" (I remember enjoying the hell out of this song when I first heard it), "Take It To Ya Face", and "It's On".
5 favorite songs- Hip Hop Hooray, It's On, Written On Ya Kitten, Take It To Ya Face, & The Hood Comes First
And we're back to 1995 (yes!!!). "Feel Me Flow" made some noise at the time, however, this was fairly slept on when it was released, which was the case for some albums released during that completely stacked year. It's still very good overall.
5 favorite songs- Feel Me Flow, Craziest, Clap Yo Hands, Chain Remains, & Holdin Fort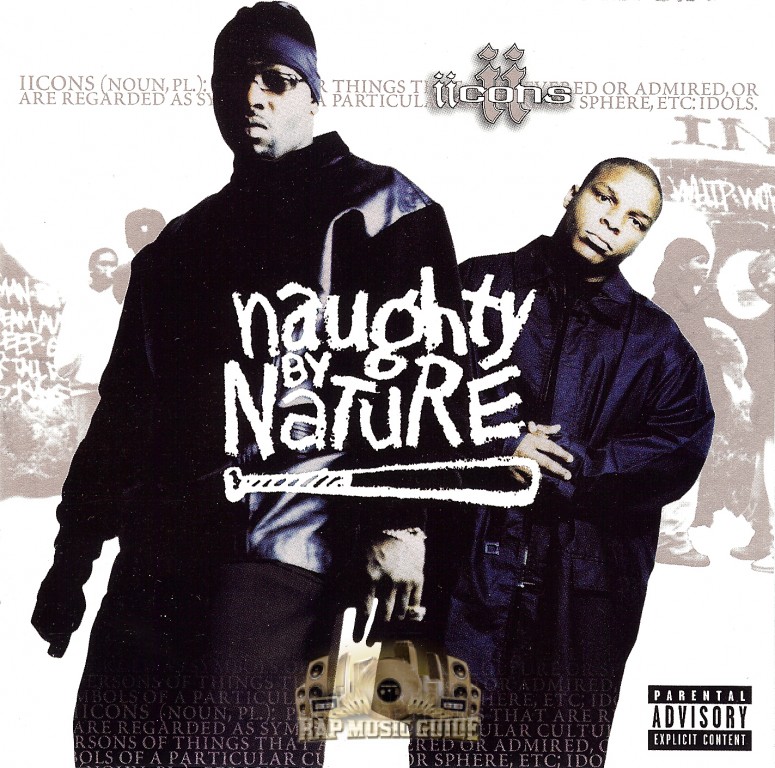 To this day, I haven't checked out "Nineteen Naughty Nine: Nature's Fury" and "IIcons", which were both released in 1999 and 2002 respectively. It wasn't due to a lack of interest, I just never got around the listening to them. Over the years, I've heard and read mostly mixed feedback. If I ever across them, I may give them a listen.
Fast forward to 2011, and we have this VERY quietly released album. A fellow friend (and member of my Music City group on Facebook), Kevin Robinson, strongly recommended this album to me, and after a while, I ended up checking it out on Spotify. It's not awesome, it's not wack, but it's decent, but nothing too memorable and therefore it won't be an addition to my collection, respectively.
Rating- 3 stars
One thing I've always wanted to see was a Treach solo album, especially circa 96-99, but for some reason we never got it. Some may say that the NBN albums are largely Treach albums. While that may be true to a certain extent, when I say "Treach solo album", I mean(t) just that, lol, with it being all Treach, maybe 1 appearance from Vinnie (with other guests as well, but not too many), and some other name producers in addition to Kay Gee. Times have changed, so I doubt we'll ever get said album. At any rate, NBN have definitely made their mark in hip hop and with the amount of classic singles that are still heard today, they won't be forgotten.