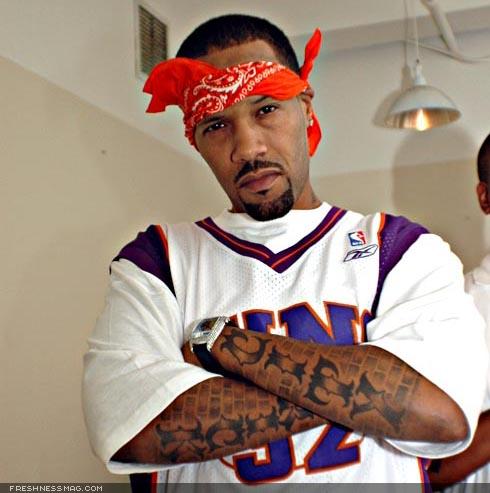 Coming on the heels of my piece on Method Man, it was only right to follow it up with Redman. Another talented MC, this man has been able to mix witty humor and clever punchlines as well as anyone over the years.
Redman's debut was one of the best albums released in 1992. Great lyrics over Erick Sermon's P-Funk influenced production made this one a sure fire classic.
Rating- 5 stars
5 favorite songs- Time 4 Sum Aksion, Blow Your Mind, Watch Yo Nuggets, Tonight's Da Night, & How to Roll a Blunt
The "darkest" he had ever been in his career, Redman was on a different level with his sophomore album, and although it may not be for everyone, it's still him at his best, and it's my favorite album from him. It just may be his most underrated as well.
Rating- 4.5 stars (the rating has bounced around from 5 stars back to 4.5, but it could change)
5 favorite songs- Bobyahed2dis, Can't Wait, Tonight's da Night (Remix), A Million And 1 Buddah Spots, and Sooperman Luva II
This album holds the strongest nostalgic vibe with me as far as his albums go, especially late 96 going into 97. Most consider this his best, and I can't argue with that, although "Dare Iz A Darkside" is my favorite from Red. He was clearly getting better with each release and it showed on this one.
Rating- 5 stars
5 favorite songs- Do What You Feel, Case Closed, Rock Da Spot, Iz He 4 Real, and Pick It Up
Another very good album here, although not on the level of his first 3. There are a few gems on this one though.
Rating- 4 stars
5 favorite songs- I'll Bee Dat, Let Da Monkey Out, Da Goodness, Get It Live, and Jersey Yo!
This one was slept on in 2001 when it came out, and while it's a very good album, Red could certainly do better and he would take a much deserved hiatus after this album was released.
Rating- 3.5 stars
5 favorite songs- Let's Get Dirty, Diggy Doc, Read N*****, Smash Sumthin, & Doggz II
Personal fact
*I bought this album on 9/11/2001, along with Jay-Z's "The Blueprint" from Circuit City.
Another very good album, but slept on (as well) in 2006, moreso than "Malpractice" in 2001. Not much had changed with Red at this point, but that doesn't take away from this album.
Rating- 4 stars
5 favorite songs- Blow Treez, Put It Down, Gimmie One, Dis Iz Brick City, & Bak Inda Buildin
Oh wow. Man did I anticipate this one, even pre-ordered it (with T.I.'s "No Mercy") from Best Buy, however, when I listened to it the first time (and I haven't done so since), I was not impressed. He clearly was trying to take a more commercial approach with this one (not sure why) and what resulted was his most disappointing album, and I'll probably not revisit this one in a long time.
Rating- 2.5 stars, which may be generous
5 favorite songs- Tiger Crane Style, Lite 1 Witcha Boi, Full Nelson, Mic, Lights, Camera, Action, & That's Where I B
Redman's discography is pretty solid (3 classics, 3 very good albums, 1 MAJOR disappointment), and I feel he has another good album left in him with "Muddy Waters 2: Even Muddier" on the way (I just hope he links back up with Erick Sermon). Overall, another one of the greats.