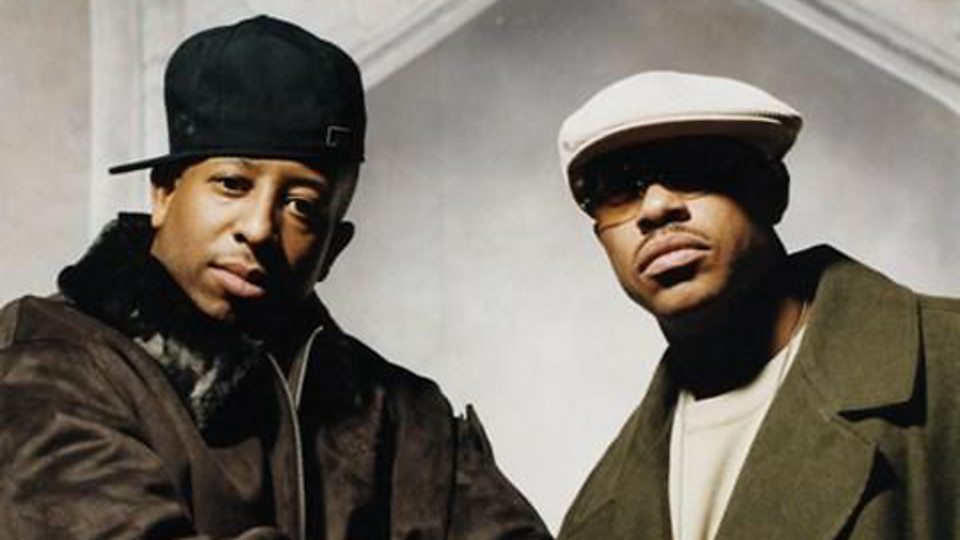 Another duo that has a legacy in hip hop history. Guru's underrated flow over Premo production was always something great to listen to. I always found myself going into a Gang Starr album wondering how GOOD Premo's beats were going to be. And their discography, well, it's stellar and that's what we will get to now!
I know about "Manifest", but not only do I not own this album (the only Gang Starr album I don't own), I've never heard this one. For some reason, I just never got around to checking this out, probably because I consider their next album the true start of Gang Starr. I may add this to my collection one day.
Very good album right here. The simple yet very effective "practice" of tight beats and rhymes is well constructed on this album and that's one (of many) things that defined their career over the years.
Rating- 4 stars
5 favorite songs- Step In The Arena, Just To Get A Rep, Who's Gonna Take The Weight, Street Ministry, & Form Of Intellect
Released one year after "Step In The Arena" (1992), this album is mostly looked at as Gang Starr's finest moment, and that's still debatable to this day. Premo was still perfecting his sound at this point and Guru was still sharp behind the mic. Classic material here, and one of the best albums of 92.
Rating- 5 stars
5 favorite songs- I'm The Man, Soliloquy of Chaos, Take It Personal, Ex Girl To The Next Girl, & 2 Deep
1994 had some GREAT albums released that year and this is one of them. Of all the Gang Starr albums, this one right here holds the strongest nostalgic vibe with me. I still remember going crazy when I first heard "Mass Appeal" and "Code of the Streets" on the radio, yes, on the RADIO, and there was a time when you would hear Gang Starr on the radio.. This album is referred to as the best produced Gang Starr album, and I wouldn't argue with anyone who feels that way. To bad those days are no longer here. Other than that, another great album.
Rating- 4.5 stars
5 favorite songs- Mass Appeal, Speak Ya Clout, Code Of The Streets, DWYCK, & Tonz O Gunz (actually, this would be tied with "Words From The Nutcracker", lol)
Arguably the best album of 1998, Premo and Guru returned with a vengeance with this incredible album. Excellence all around, practically no filler, Guru still shined on the mic, and the production is just incredible, although challenged by "Hard To Earn" for best produced Gang Starr album.
Rating- 5 stars
5 favorite songs- Above The Clouds, Betrayal, The Militia, You Know My Steez, & Robbin Hood Theory
Although it wasn't promoted as such, this was unfortunately the last Gang Starr album, and they delivered a great album in the midst of an ever changing hip hop world (I say that a lot don't I, lol). Premo mentioned in the album insert "real hip hop is back y'all". While I happy to read that comment, it (as well as the album, smh) fell on largely deaf ears in 2003.
Rating- 4 stars
5 favorite songs- Rite Where U Stand, Skills, Capture (Militia Pt. 3), PLAYTAWIN, & Put Up or Shut Up
Even in Guru's untimely and unfortunate passing, Gang Starr's legacy has all but been cemented, as their discography was as stellar as they come, and even though Premo laced MANY of the greatest hip hop artists ever, I guess it's safe to say Guru shined the brightest over his production, and that's NO knock on the other artists that were fortunate to rap over a Premo track. Also, due to many factors, they were never able to release another album ever again, and that's something that continues to come to mind when I think about Gang Starr. In the end, their legacy lives on.