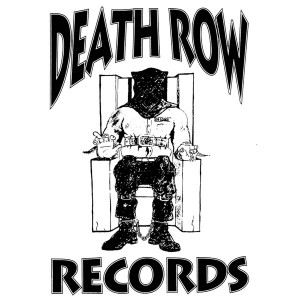 Of ALL the great things from the 90s when it comes to hip hop, I'll always remember the lock that Death Row had on the game (92-96, which is what'll be focused on during this topic), even in the midst of the "East Coast Resurgence" that started in 93. One of the most influential (and feared) record labels in history, Death Row literally changed the sound on an entire coast, set many trends, as well as changing how some, if not all, record labels did business. Many wanted to be a part of it, and there were artists who tried to imitate Dre (production), Snoop (flow), Suge (cutthroat business tactics), etc, along the way, usually with little to no success. Even with the late great 2Pac joined the label, it was like a superpower had been formed (as mentioned by Mr. Shakur himself) and more success came so quickly. It's unfortunate that it didn't last (Dre & Snoop left, Suge was incarcerated, Pac was shot and killed, etc). Things clearly were never going to be the same for the label.


Before I close this topic, I have to talk about their awesome track record starting with the CLASSIC "Chronic" album.

If there ever was an album that not only captivated hip hop fans and defined the entire West Coast sound, it's this album. Dr. Dre continued his stellar track behind the boards, and introducing the likes of Snoop Doggy Dogg, Tha Dogg Pound, The Lady of Rage, RBX, etc, was more icing on the cake. As mentioned by Dre years back when it came to Death Row Records, "The Chronic was the foundation". Yes indeed. Oh yeah, I wish "Deep Cover" was on this album also, lol.

Rating- 5 stars

5 favorite songs- Nuthin But A G Thang, Rat Tat Tat Tat, Stranded On Death Row, Dre Day, & The Day The N***** Took Over


This album features Snoop Dogg as his absolute best, especially from a lyrical standpoint. After "The Chronic" made him a star, he embarked on this historic debut album journey, becoming the first hip hop artist whose very first album went number one. Once "The Chronic" was finished, Snoop said "we through with The Chronic, it's about you Snoop, you the hottest thing comin out of the West Coast in a long time, and Dre gon produce it, and when Dre producing it from top to bottom, you can't lose" Very true. Another good point that was mentioned was Snoop did bring another style to hip hop, and with the exception of possibly Big Daddy Kane, no one was rocking the mic with such flair, style, and grace (and a touch of gangsta, lol) like Snoop, and this album embodies that.
Rating- 5 stars
5 favorite songs- Pump Pump, Gin & Juice, Serial Killa, Doggy Dogg World, & Murder Was The Case

This is my 2nd favorite soundtrack after "The Show" soundtrack. Although the "movie" itself left a lot to be desired (and I haven't seen it in a LONG time, surprised I don't own it, lol), the soundtrack itself produced some amazing material which continued to confirm Death Row as a strong force in hip hop.
Rating- 4.5 stars
5 favorite songs- Murder Was The Case (Remix), Natural Born Killaz, What Would U Do, U Betta Recognize, & Who Got Some Gangsta S*** (FIVE CLASSICS)



One word to describe this album: incredible. Kurupt was even underrated then as an MC, much like Daz was underrated as a producer. Speaking of Daz, outside of 2 songs, this has to be the finest album he's ever produced.
Rating- 5 stars
5 favorite songs- Dogg Pound Gangstaz, Respect, Reality, Cyco-Lic-No (B**** A** N*****), & Do What I Feel
Hip hop's first double album, as far as I'm concerned and Pac's first for Death Row, this album is excellent all around (aside from one horrible song in "What'z Ya Phone #, which SHOULD'VE been left off), and fresh out of prison, Pac was still at the top of his game, lyrically, and to this day, I still feel the decision to make this a double album was more than justified.
Rating- 5 stars
5 favorite songs on disc 1- Ambitionz Az A Ridah, I Ain't Mad At Cha, Got My Mind Made Up, 2 of Amerikaz Most Wanted, and Tradin War Stories
5 favorite songs on disc 2- All Eyez On Me, Can't C Me, Picture Me Rollin, Holla At Me, and When We Ride

Not only was I in complete shock and disbelief when I heard that he had died as a result of the shooting in Las Vegas in September 1996, I was legit surprised when I heard this album was coming out, as I certainly didn't know what to expect from it, and now when I think about it, I don't think I've felt that way about another album since. Either way, as Pac's last true studio album, it was another excellent album in his discography and it still holds up today.
Rating- 5 stars
5 favorite songs- Bomb First, Against All Odds, Blasphemy, Just Like Daddy, & Hail Mary
Look at those albums. That's one stellar track record right there and it'll never be duplicated, much like Death Row's run during the 1990s.