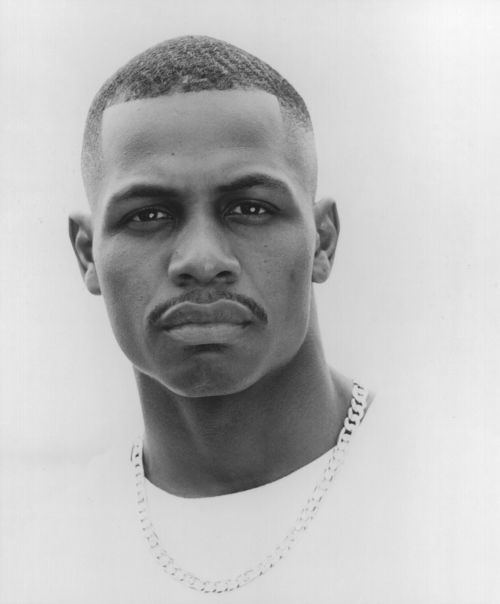 AZ is a very interesting case for most fans who have followed his career since his memorable guest spot on Nas' "Life's A B****" from the classic "Illmatic" album, and most of the following comments can be describe his career:
*loads of potential
*underrated
*overlooked
*deserved more success
I'm sure there are more, but those four first come to mind. I honestly can't begin to fully explain why he hasn't achieved more success, and I don't believe it's because his "Life's A B****" verse overshadowed everything else he's done since, and most people do feel this way. I think it was things like an ever changing hip hop scene, as well as the inability (whether it was his fault or not) to sign and stick with a well known record label who would respect his vision as an artist and allow him to be himself.
Instead of doing his entire discography, which I do own, I'm going to focus on his first two albums, respectively.
Released in my favorite year, 1995, this was an excellent debut, and although "Sugarhill" was a popular hit at the time, with hindsight being 20/20, I feel this album was slightly slept on when it came out, and to be sure, 95 was filled with so many classics that this album just got lost in the shuffle. It has received its props in later years, much deserved props I might add. This remains his best album and it's unlikely that it'll be topped.
Rating- 5 stars (yes, this one gets the full monty from me)
5 favorite songs- Sugarhill, Doe Or Die, Mo Money, Mo Murder, Ho Happy Jackie, & Gimme Your's.
Speaking of an ever changing hip hop world, that was certainly the case in 1998, as things were becoming more commercial by the day, for better or worse. I anticipated this album a little more than others, and I honestly don't think a lot of people were checking for this at the time. I wouldn't even consider this a sophomore jinx. It's not better than "Doe Or Die", but it's excellent and it's my pick for his most underrated album.
Rating- 4 stars
5 favorite songs- How Ya Livin, SOSA, Pieces of a (Black) Man, I'm Known, & Whatever Happened (The Birth)
Another thing I want to mention is that AZ & Nas have some of the best chemistry I've ever heard on record. I have to post these!!!!!

The rest of AZ's discography has been fairly consistent. "9 Lives" and "Aziatic" were very good. "AWOL" and "The Format" were two of the best albums in the respective years they were released (2005 & 2006). 2008's largely slept on "Undeniable" was basically his most disappointing album, and I honestly haven't played it since I bought it in 2010. I feel he'll be most known for his "Life's A B****" verse and his debut album, and when talking about artists who should've had more success than what they did, AZ is at the top of that list. If he still plans to release "Doe Or Die 2" in the future, I feel he can pull it off with extreme gusto!