Since the 1980s, there's always been a place for the female MC in a largely male dominated industry, hip hop that is. Some have had success, along with the skills to match, others, not much so. In hip hop, you could always count on another perspective of life and experiences, and that's what the females have been doing since the early 80s.
My long time selection for greatest female MC of all of time is..................
MC Lyte, to this day, truly exemplifies what I feel a female hip hop artist should be. She doesn't have to (and never had to) remove any clothing, talk fully sexual, do anything else to appeal to a certain group of fans, respectively, change her image for sales. Now, one would argue that when she released her 4th album "Ain't No Other" in 1993 (along with the hit single "Ruffneck"), she did change things up a little by becoming a little "hardcore", but she mostly kept it real and she could still bring it on the mic, and that's largely what counts. With two classic albums, "Lyte As A Rock" and "Eyes On This", as well as classic singles like "10% Dis", "I Cram to Understand U" (Sam), "Cha Cha Cha", "I Ain't Havin It", "Cappucino", and "Paper Thin", she's a true hall of famer if you ask me.
And RIGHT behind Ms. Lyte is........
Lauryn Hill is one of the most talented artists ever. One of the things I've always liked about Ms. Hill is her excellent ability to not only rap but sing with SUCH soul and finesse. As mentioned in the topic I did on the Fugees, her contributions on the classic albums "The Score" and her first (and thus far only) solo album "The Miseducation of Lauryn Hill" are legendary and are still being heard today. Timeless indeed. If she does return and release her first album in almost 15 years, I feel she can pull it off.
Of course, it doesn't stop with MC Lyte and Lauryn Hill regarding the female presence in hip hop. Others have come before and after them, and you know I have to take a look and offer my thoughts!
Salt N Pepa were the first successful female hip hop artists (overall and as a group) and they essentially paved the way for all artists after them. Today, you can still hear classics like "Push It", "Tramp", "I'll Take Your Man", "Shoop", and still feel good and dance!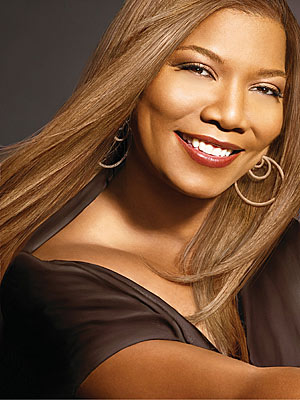 "Living Single" is not the first thing that comes to mind when I think of Queen Latifah. "Ladies First" is the song that introduced me to her and I still like it to this day, especially considering you're NEVER going to hear a song released like that today. Although she's mostly known for her talents on screen in TV shows, movies, and commercials, we can't forget where she started, and that's on the mic.

I haven't heard that much from Jean Grae, but if her verse on Pharoahe Monch's song "Assassins" (W.A.R.) is any indication, I would like to hear more.
I liked Da Brat around the time her debut album "Funkdafied" was released. I remember everyone wanted that braid style that she made so popular at the time. From her sophomore album on forward, I wasn't too impressed with her material, and even her recent attempts at a comeback were lackluster to say the least.
Her verses on De La Soul's "Buddy (Remix)" and Queen Latifah's "Ladies First", as well as the singles "It's A Shame" and "Monie In The Middle" certainly brings back memories. Monie Love never had the breakthrough success I feel she deserved, but overall, she's one of many examples of what could've been.
What more can be said about this woman right here. Known for her controversial lyrics, style, attitude, photos, and other things, Lil Kim definitely changed the way females present themselves on the mic (especially in the mid 90s) and in front of the camera, especially when it came to this photo:
Talk about a head turner and an eye opener. When I first saw this, I was blown away completely. Was it a factor in buying her debut album "Hardcore" in 96? It was, lol! And speaking of that album, that's her "masterpiece" right there, and most of the responsibility came in the form of the late great Notorious BIG and his skills with the pen. Overall, she certainly cemented her place in hip hop history for a variety of reasons. She just may have one comeback left in her.
Often compared to Lil Kim, Foxy Brown was just as talented, and when you're surrounded by the likes of Nas, Jay-Z, etc, you're bound to be at your best, even if they are writing your material, lol. I really liked her first album "Ill Na Na" and it does have a strong nostalgic vibe with me, much like Lil Kim's debut. I didn't care for "Chyna Doll", and "Broken Silence" is perhaps a rather underrated album. Not sure what the future holds for her though.
Although I'm no longer of fan of No Limit, I was a fan back in 98 and 99, unfortunately. One thing I remember is Mia X, who was perhaps one of the most aggressive female artists of her day. Sometimes she even outshined some of her labelmates on their own tracks. In my opinion, she was one of the reasons behind the success of No Limit.
Rah Digga is the most underrated female MCs ever. Along with Busta Rhymes and the Flipmode Squad, she had the look and the mic skills to back it up. "The Imperial" is a very good album and also underrated. She should've had more success in her career.
Next to Lauryn Hill, Missy Elliot gets my vote as the most creative female MC, especially when it came to her song writing skills, production, and her videos. Her "Supa Dupa Fly" album carries a strong nostalgic vibe with me, and I can listen to this day and it'll instantly take me back to 1997.
The female powerhouse behind the Ruff Ryders, I've always been a fan of Eve. "Love Is Blind" remains her best song ever, and after releasing 3 decent albums, she transitioned to movie and TV roles and did a very good job.
Oh you knew this one was coming, lol. Nicki Minaj is the most popular and successful female artist at the moment, and it seems like it's going to be that way for a while. While I applaud her for wanting to do additional things outside of hip hop, she's hit or miss with me sometimes. Her older material before her first album came out was very good, but once she dropped that album, she essentially changed. The gimmicks, especially when it comes to her voice, the outfits, and the hair, can be a bit much at times. Can't say she's not talented though, as well as easy on the eyes.
Oh it's not over yet, lol!
Roxanne Shante- She gets credit for her contributions in the 80s, but honestly I've never been too impressed with Roxanne. I respect her for standing her ground in the midst of the "Roxanne Wars" though, as well as a few of her male counterparts.
La Chat- NEXT, LOL.
Bahamadia- To this day, I never got a chance to check out her "Kollage" album, but she was decent.
Heather B- Another artist who made good singles ("All Glocks Down", "If Headz Only Knew", "My Kinda N****), but her albums were hugely slept on. She could bring it on the mic too.
Charlie Baltimore- Aside from a few good verses and a tight single with Ghostface Killah ("Stand Up"), I was never impressed with Charlie Baltimore.
Gangsta Boo- Ah, Where Dem Dollars At, lol. I never heard any of her albums (and never planned on doing so), but she wasn't wack or in the same class as La Chat.
Remy Ma- Her show stealing verses on MOP's "Ante Up (Remix)" and Terror Squad's "Lean Back" remain her career highlights.
JJ Fad- Oh yeah, I remember "Supersonic", lol.
Trina- To the fellas, she was definitely easy on the eye, but again, I wasn't too impressed with her. "Nann N****", well, she stole the show on that song, but that was pretty much it.
The Lady of Rage- I never heard "Unnecessary Roughness", but her verses on the "Chronic" and "Doggystyle" albums, and both versions of "Afro Puffs" are classic.
Yo Yo- "You Can't Play With My Yo Yo", I remember that one. She showed early promise, but after that song, that was pretty much it regarding her career.

Wow, I'm slightly exhausted after creating this, lol, but it was worth the time!!!!!